WordPress Themes
Guidelines for Choosing a Suitable WordPress Theme
Having a website is the norm nowadays and what could be an easier way of acquiring one than to use a WordPress theme? There are a multitude of reasons as to why WordPress enjoys universal popularity, primary among which is the degree of customization that it offers.
WordPress is a Content Management System (CMS) and it is comprised of readymade templates known as themes that can be used to build websites and blogs. When you use a WordPress theme, not only can you exercise a lot of control despite not being aware of coding but also edit and make changes as frequently as possible. An added advantage is the cost effective nature of this option wherein all you need to do is install the CMS and become privy to unlimited options in terms of page layout, images and so on.
Using a WordPress Theme
Having decided to create a website using a WordPress theme, following are some of the features that you will come across.
Installation and Upgrade
Easy availability of tutorials on the Internet will enable you to install this CMS. Upgrading is automatic on WordPress wherein you will be informed every time the website/blog is upgraded to an improved version.
Categories
All WordPress themes offer categories that can be assigned to the posts appearing on the website. This helps in optimization since the search engines can then intercept the particular web page as per the mentioned category.
Security
Source pages in WordPress are protected via a log-in id and password and if you desire extra security, then you can also set a password for every individual page.
Multiple Languages
Not all WordPress themes permit multiple languages and you will need to check on this feature in case your website needs to be in more than one language.
Plug-ins – These are tools that enhance the functionality of the WordPress theme. To this effect, you need to select plug-ins that would truly benefit your website and accordingly install them for usage. That being said, overcrowding of plug-ins on a particular theme should also be duly avoided.
Commenting – This is another feature which is common to all WordPress themes and it enables visitors to the website to leave comments.
Choosing a WordPress Theme
Courtesy of thousands of themes being available, it is but natural for you to feel intimidated while identifying one for yourself. Every WordPress theme is unique in terms of features and is meant to suit a specific industry or profession. In such a situation, the onus is on you to bear in mind the following criteria while selecting a suitable theme –
Free/Paid
WordPress themes can be free or paid, the difference between them being that of features and functionalities. Free themes come with basic features and are ideal if you have budget restrictions and require a website sans bells and whistles. Paid themes, on the other hand, are flexible enough to provide a high degree of customization and functionality.
Responsive
Given that people nowadays surf the Internet while on the move on various devices, it is a survival requisite for a website to be responsive. So you must select a theme which has responsiveness in-built into its framework. Not only will this save you the trouble of additional coding but also ensure that your website is compatible with desktops, tablets, mobiles and so on.
Reviews
Like all products and services, WordPress themes are also subject to being reviewed and rated by users. When you select a theme, all you need to do is check what other users have written about it on various Internet forums and accordingly decide whether it is suited to your purpose.
User friendly – In a WordPress theme, features like parallax, animation, slides and so on are often included. That being said, your priority should be to pick a theme which is user friendly irrespective of its features. While colors and designs add to the overall look, they should not clutter the page to the point of confusing the visitor.
Suitability – How suitable is the WordPress theme to the niche or the nature of your business? This factor should also be borne in mind because it will have an impact on the overall impression of your website. As far as possible you must try to select a theme which is meant for showcasing the industry to which your website belongs rather than decide on the basis of personal preferences.
Final Word
Irrespective of whichever WordPress theme you select, the eventual objective of having an attractive website for your business should be met. The purpose of selecting a theme is to save you time, money and resources and as long as the template is compatible with the nature of your business, this goal is duly met.
You may be a self-employed professional or a head in a big organization and there would still be a WordPress theme which would do justice in showcasing your venture to the world. By choosing a theme based on certain criteria, you can create a beautiful website all by yourself or with assistance from a professional WordPress developer.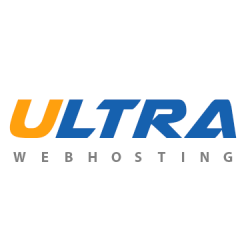 Latest posts by Ultra Web Hosting
(see all)