The Need for a Reliable Free Hosting Service
These days every business, whether it is a billion dollar company or a small home based business, everyone has a website of their own. All of us understand the importance of having a website to promote our business because more and more people are turning to the internet to look for the services and products that they need. It might be alright for billion dollar companies and other medium sized companies to have expensive hosting and a dedicated server, but for a small business entrepreneur who is just trying his or luck in small and home based internet business, the increasing cost of the hosting services can be highly daunting. They have to keep their initial investment costs low and also all forms of recurring costs. Hosting cost is one of the recurring costs that cannot be evaded. However, if we can find free website hosting, many small business owners will be able to see better profits in their business.
It is not only small business owners who will be helped by free website hosting, there are number other people like those who have hobby sites, baby websites, etc., too will benefit out of free website hosting. Currently most of these people are using free blogs. However, when you use a free blog, you will be very limited in terms of what you can do with your website. You will not be able to customize your free blog that is hosted in the blog company's servers as per your liking. It is nothing like owning your own web space.
There are number of free webhosting services available in the industry but the problem with most of them is that your website will not be really yours. You will be forced to have banners and other links that really do not belong to you. You will not be able to block them or remove them. You cannot have a business website with a number of unrelated banners in your site. Your business website should be highly professional without the unnecessary clutter of banners and advertisements. Moreover, the URL or the website address will not be completely yours. The name of the company that is providing you free hosting will be part of your website address. It is not going to be easy to convince people about the credibility of your business when you have your website hosted with free hosting service.
Therefore, we need a reliable free hosting service that does not have any of the above drawbacks of free hosting services discussed above. You should be in full control of your website and your website should not have any banners and advertisements. At Ultrawebsitehosting.com, you will find banner free website hosting at zero cost. You can get stable webhosting services from here and enjoy most of the features of paid hosting for free. You cannot afford to miss this chance because so many out there are paying hundreds of dollars every year for what you can get here free.
http://www.UltraWebsiteHosting.com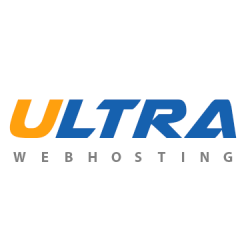 Latest posts by Ultra Web Hosting
(see all)