Requisites for Publishing Your Website or Blog
To get across your ideas and opinions to the world or to showcase your own business, why not set up a personal website or a blog? Rather than post all the valuable information under a third party's name or in a forum wherein it is likely to be lost in a crowd, a better idea would be to create a brand and publish content in a way that you would want it to be presented.
Owning a website/blog not only provides you with a sense of individuality but also lends credibility to your opinions not to mention enabling you to share your knowledge with the world at large. However, the process is not as simple and requires a certain degree of dedication and persistence to accomplish. Discussed as follows are essential requisites that you would need to fulfill in order to have a functional website/blog on the Internet.
An Attractive Name
What is in a name? Cliché though it might be in the physical world, when used in context of the online world, the answer would be 'everything'. Your name is the identity with which Internet users would recognize you and hence not only should it be attractive but also easy to remember. At the same time it should contain your keywords so that both users and search engines can guess the nature of your website/blog.
Therefore, the name of your website/blog does count a lot and should be chosen with a lot of care and after putting in plenty of thought.
Acquire a Domain Name – Based on the name that you have chosen for your website/blog, next you will need to acquire a domain name. The first requisite in this regard is to identify a suitable domain name service provider, but even before that there a few aspects that you need to sort out at your end.
Before you embark on your search for a domain name, you must…
Choose the extension
Some common extensions that are recommended for top-level domain names are .com, .net, .gov, .org and .edu. Among these it is .com that enjoys universal popularity and is usually the first choice of Internet users. Domain names can also feature the country code as part of the extension, like .in for India, .uk for United Kingdom, .au for Australia and so on. Domain name extensions can be generic too, like digital, agency, accounts and so on but these are often used as a last resort.
Avoid abbreviations or names with double meanings – There is vast difference between words that are used colloquially and those that are used in writing and this applies to domain names too. While choosing a domain name, you must ensure that it is not colloquial and that it is spelled correctly without a hint of double innuendos so that your business is aptly represented.
Keywords – Presence of keywords in the domain name serves the dual purpose of giving users a glimpse of your business as also enabling the search engines to intercept it. Using keywords in the domain name is a form of optimization of the website as also the individual web pages.
Free from copyright issues
You must ensure that the domain name which you have chosen is unique and does not violate an existing trade-mark. Such a situation is best avoided by conducting a thorough search on Google after having decided on the name and check if anything similar turns up in the results.
No hyphens or numbers – As far as possible, avoid using hyphens and numbers as part of the domain name since these have been found to confuse the users. Usually Internet users tend to find it easiest to type out the url in alphabets and in continuation and inclusion of hyphens or numbers leads to mistakes which would render searching for your website difficult.
Web Hosting
Last but not the least, you need to have a web hosting plan to be able to upload your website/blog on to the Internet for the world to see. For this, a web hosting service provider is a must as also the choice of hosting plan, which can be free, shared, dedicated or VPS.
Not only is it crucial to select a reliable web hosting service provider but also a suitable web hosting plan given that these factors will have a long-term bearing on your website's appearance and functionality.
Final Thoughts
Launching your own website/blog is undoubtedly a good idea but it is equally important to first gain awareness of the process and then go about it is a planned and step-by-step manner. After all, there could be nothing worse than having a website/blog which is virtually non-functional and is hardly able to serve the purpose for which it has been made.
In today's world, not only is it possible to acquire a domain name at an affordable cost but also a web hosting plan. So the onus is on you to explore that alternatives and find options that can possibly offer long-term solutions.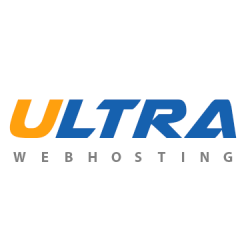 Latest posts by Ultra Web Hosting
(see all)