Is It Time To Move On From Your Website Host?
Is It Time To Move On From Your Website Host?
Web hosting is the most fundamental building block of a website. With websites having become an indispensable cog in the machinery of business, it has become increasingly crucial to have a reliable web hosting service. With this service coming at a relatively inexpensive cost, there are several other parameters that any user should consider in order to ascertain whether they are getting their money's worth.
Website Load Time and the Dreaded Error 522
Website load time is one of the numerous factors that go into ascertaining Google search engine rankings. Moreover, it is critical in ensuring engagement and conversion. A study by the Aberdeen Group found that, "A 1-second delay in page load time equals 11% fewer page views, a 16% decrease in customer satisfaction, and 7% loss in conversions."
While there are several website optimization tweaks that play a part in determining website load time, one of the most crucial determinants is the bandwidth across the host server. Congested host servers also result in connection errors and time outs – a webmaster's worst nightmare. Under the event, all you end up seeing on the screen is 'Error 522' followed by a message saying that the connection has timed out.
A rule of thumb that can be adopted: if your website consistently takes more than 3 seconds to load, it is time to shop for a new website host.
Downtime and Support
Worse than slow load time for your website is its downtime. An unusual downtime percentage will reflect in your traffic data and reduced conversions. The effect may be further compounded by penalties incurred in search engine rankings. As a benchmark: most good web host providers deliver around 99% uptime figures.
Worsening the situation for an exasperated customer would be poor customer support provided by the web host. Be it about the downtime, or about malware or just a query about billing cycles, a well-oiled customer service provision is crucial to the overall experience. Again, most good web host providers do offer round the clock customer service. If your web host doesn't, it is time to move on.
Security Features and Bad Neighbourhoods
Features such as Secure Sockets Layer (SSL), Secured File Transfer Protocol (SFTP), Secure Shell Host (SSH), Distributed Denial of Service (DDoS) prevention etc. are paramount in facilitating a secure environment for your website. Be it the casual blogger or a conglomerate, a website hack resulting in data or identity theft and hot linking could be crippling. Luckily, most web hosts do offer these security functionalities – if your web host doesn't, take your business elsewhere without much ado.
Additionally, choosing the right neighbourhood for your website is just as important as choosing where you want to live. This is especially true for shared server space. One of the other websites using the same server could be indulging in sending spam and malware, resulting in the IP address of your common server being blacklisted. This would adversely impact search engine rankings and result in e-mail communication sent from your site being treated as spam. If your host does not provide security bundles including features combating intrusion monitoring and dedicated IP address, your website needs to relocate.
Inadequate Technical Features
Most web hosting providers support platforms such as WordPress and vBulletin. Additionally, if you are using a CMS or dynamic site like WordPress, you will need the ability to create a database. Also commonplace offering is the ability to implement PHP scripts, Concrete5, Joomla or ModX. Foremost, if you are not provided with these features, or have the access credentials to install them yourself, it is a definite red flag.
In addition, shared server space comes with a downside that might be significant as your website grows – standardisation. Shared servers are configured in a way so as to enable most websites to run optimally. The only way to run critical, incompatible software may then be to switch to a Virtual Private Server since it grants super-user level access to the customer.
Poor Performance during Peak Traffic
To end on a positive note, if your website has grown and generates a lot of traffic, you might be hitting the resource limits set by your host. This will result in a significant dip in performance of your website and result in visitors abandoning ship. This isn't the host's fault, it is actually an indicator that you have outgrown your web host plan and need to upgrade.
Final Words
Summing up, selecting a web host plan suited to your needs is just step one. Regular appraisal of the services you are receiving benchmarked against performance of other players in the web host marketspace is far more crucial.
With shifting from one web host to another having become possible with near zero downtime, there really is no excuse for incurring the additional costs of sticking with a deficient web host plan. To this effect, the pointers mentioned above should hold you in good stead.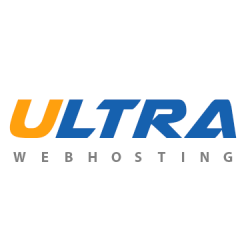 Latest posts by Ultra Web Hosting
(see all)