Shared Hosting vs. VPS Hosting
Shared Hosting vs. Virtual Private Server (VPS) Hosting – Compare and Pick
With the array of web hosting services being offered, choosing a website host can appear to be a daunting task. Two most commonly used web hosting services used by individuals and small business for their web hosting needs are shared hosting and VPS hosting. Do you know the difference between the two?
To enable you to distinguish between them and pick the right one for your online portal, following is a comparison of the two.
A Primer
Shared hosting, as the name suggests, entails sharing the server space with other customers of the host. The other end of the spectrum is a dedicated hosting service, where an entire server is dedicated solely to your website's requirements. A VPS host lies in between the two – slices of the same server are dedicated to your website, each akin to a separate hardware entity in itself.
While VPS hosting packages, naturally, are more expensive than shared hosting, to ascertain if the incremental outlay is worth it requires in-depth research.
Server Administration
Managing a VPS requires certain degree of technical dexterity. Usually a system administrator is required, and that could be reason enough to not be seduced by the customisations that virtual private servers offer. Shared server hosts will provide you with this freedom.
Especially with the availability of user-friendly content management avenues like WordPress, even programming knowledge is not required. Put this together with the lower cost of shared hosting packages and it does make for an attractive deal. Even then, there are several other factors to consider.
Performance
A shared server is only as good as is acceptable to the websites which it is hosting. In other words, it can just be regarded as being good enough. For some, this might be a hindrance to the applications they seek to build.
On the other hand, a VPS allows you to customise the underlying technology to suit the software being developed. This is where a system administrator shows his/her worth. For websites looking to upgrade to cater to higher traffic demands, signing up a VPS is almost mandatory. VPSs provide the reliable environment that can only arise from a dedicated resource and bandwidth allocation.
Security
Cybercrime damage is estimated to cost 16 trillion dollars annually by 2021. Clichéd as it might sound, security is paramount, more so if you are a customer-facing business and need to store sensitive user data. While most servers are usually safe, VPS hosts provide that additional layer of security that shared servers technologically cannot.
A hosting company could put several hundred users on a server at a time. One of the other websites hosted on the same server space might be compromised in some way but its impact would be felt across the server space. This will lead to a drop in search engine rankings which in turn would translate into lesser visitors. Nobody likes noisy neighbours, right?
Scaling Up
Admittedly, a shared host is not required until your website is pretty big in terms of the traffic that it generates. Let's do the math: a low-end VPS offers around 1 TB of data per month. The average website size in 2016 was 2.3MB, which is about the size of the classic game Doom. This leads to a figure of around 430,000 visits per month – traffic that shared servers do not have the wherewithal to handle.
Shared server hosts have a way of regulating the usage of common resources. So, websites hitting those traffic numbers on a shared server will be down pretty much all the time till the load on the server reduces.
Support
Shared server hosts are able to keep the prices low simply owing to the sheer number of users they accommodate on their servers. Consequently, they are unable to cater to the support needs of every host in a timely fashion.
VPS packages, on the other hand, come with a lot of customer support. Often, personnel trained to cater to problems outside your area of expertise are involved. In a way, it does somewhat offset the requirement of being technologically adept to be able to use a VPS.
Should You Switch To A VPS?
Simply put, a VPS is technically superior in every way. There can be only two good reasons for using a shared host rather than a VPS, namely financial considerations, and low-traffic websites that you would like to keep live but aren't yet of any real significance.
If you run a website that only anticipates a minimal amount of traffic, you may not need anything greater than shared hosting. VPS hosting, on the other hand, gives you the power to expand your site over time, making the transition without a lot of friction along the way. VPS solutions are flexible enough to meet your scaling demands.
Some indicators detailed in the article should help you in navigating the quagmire that picking the right type of web hosting might seem to be.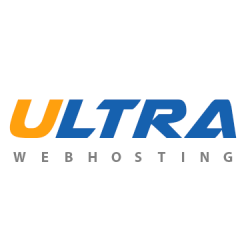 Latest posts by Ultra Web Hosting
(see all)