Is FTP Hosting Suitable For A Small Business?
Being a small business entrepreneur, one of the first dilemmas that you are likely to face would pertain to the choice of hosting plan. As soon as you step into the web hosting scenario, jargon pertaining to this aspect would be discussed and you will be asked to pick a type of hosting for your small business. Chances are that a dedicated web hosting plan would be too expensive for you and a free hosting plan would be too unreliable. In such a situation, an alternative that presents itself is that of FTP hosting.
Why Should You Choose FTP Hosting?
FTP, or File Transfer Protocol, is meant to facilitate exchange of information in form of different types of files, very much like the email. However, a major difference between email and FTP is that the latter is not just faster but also much smoother not to mention secure. While large-sized files could take a lot of time to upload on to your email and may not be delivered, with FTP all of this can be achieved within a matter of minutes.
So when you opt for FTP hosting for your small business, you can look forward to operating within a safe environment since this protocol prevents unauthorized users from gaining access. You will be provided with a secure network connecting your server with the client's server which you can use to exchange information in an efficient and smooth manner.
How Do You Select FTP Hosting Service For Your Small Business?
Unlike a free hosting plan, an FTP hosting plan would come in lieu of monthly payment but at the same time it would be cheaper than a dedicated hosting plan. The ideal way to kick-start the process entails identifying a suitable FTP hosting service provider and registering with it to become an authorized account holder.
At this juncture you will need to choose primary and secondary domain names as also the duration for which you require the service. This is also the stage wherein you will need to go through the features included in the hosting plan and intimate the service provider in case you wish to add to the existing list.
Based on your charges and the list of features selected, the service provider will allocate space on his server for your small business.
Which FTP Hosting Features Are Suitable For A Small Business?
For the FTP hosting deal to be good value for money, it should have the following features –
Server apace allotted to you should be sufficiently big to accommodate all your files irrespective of whether they are text documents, videos, audio clippings and so on. To this effect, you can opt for a larger server space if you feel your business volume is sufficient enough to warrant it.
Not only should the account be protected with password but also the individual directories.
As a client you are entitled to a web-based control panel as also the provision to create sub-accounts for employees, clients, vendors and so on.
Apart from these basic features, you also need to receive a daily report on activities taking place in your server space and utilize the facility for creating back-up files as and when required.
What Are The Cost Concerns Involved In FTP Hosting?
Because your venture is a small business, money is of essence and hence settling for a cost effective hosting plan is strongly recommended. While it is true that you will need to pay monthly charges regularly, what you can avoid is incurring any extra charge on the bill in form of optional features like a different software package, added features and so on.
Usually the standard set of features provided by an FTP hosting service provider suffice for the smooth daily operation of a small business and this is what you can avail. On one hand it would enable you to share information and transfer files with ease and on the other hand you can save on expenses and channel the finances into the core activities of your business.
Final Word
Opting for FTP hosting for your small business is likely to accrue multiple benefits, primary among which is the ability to share files with clients and customers without any fear of leakage or loss of data. Therefore, your promotional offers, packages and updates can be easily conveyed as frequently as possible in a manner that is both efficient and cost effective.
Rather than opt for an expensive hosting plan and struggle to bear the charges later on, a better alternative would be to settle for FTP hosting which is cost effective without compromising on server space, security or quality of transfer. Small businesses tend to benefit more from such a plan because it would enable them to direct finances towards core operations that would boost revenue over a period of time.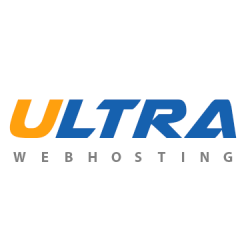 Latest posts by Ultra Web Hosting
(see all)