Essential FAQs' Related To FTP Site Hosting
While most website owners are cognizant with FTP in terms of its functionalities and various advantages, very few are aware of a service named FTP site hosting. Despite being technologically advanced, most Internet users, including service providers, regard FTP site hosting to be synonymous with FTP hosting which is required for uploading websites.
In reality, even though the two concepts are indicative of transfer of files, the similarity ends at this point. Beyond this point, FTP site hosting, as a service, is just concerned with sharing and exchange of files without involving the email id of the user. Unlike FTP hosting, it is in no way concerned with uploading or migration of websites or web pages on to the Internet.
How do you explain FTP site hosting?
Assume for a moment that you are the sales manager of a big company that operates out of multiple satellite offices and at the end of every month you need to brief the sales managers operating at these remote locations. You cannot send these files via email owing to their large size and also due to the security of information. In such a situation, the most viable alternative is that of availing FTP site hosting either by setting up an account yourself or through a reputed and reliable service provider.
Having created an account, all you need to do is set up individual folders for each of your managers so that you can upload individual reports and files into their respective accounts. Since FTP does not have any restriction as regards the size of the file, the upload will have been accomplished within a few minutes. Each of the folders will also have a unique password and hence will be safe from prying eyes.
In what way is FTP site hosting different from website hosting?
The main difference between the two types of services is the number of accounts that an individual can hold.
If you avail FTP site hosting, then you can hold up to two thousand accounts, the minimum being two. Every account can be used to exchange files and folders and is protected with a password. On the other hand, a user is entitled to hold just one website hosting account, its purpose being to upload files and web pages pertaining to the website.
What is the cost involved in FTP site hosting?
By opting for FTP site hosting, you can accrue the following benefits…
The service provider would levy a weekly/monthly charge which you would be required to pay for as long as you are a registered user.
When you sign up for the service, you are not bound by any kind of contract, meaning you are free to continue or terminate at any point in time.
Usually there is a trial period during which you can avail the service free of charge.
Cost-wise you just spend a fraction of the amount that you would spend on a traditional delivery service.
Chances of files getting lost, being tampered or infringed are virtually nil owing to the password protection granted to the user for each of the accounts.
Are there any guidelines for identifying a suitable FTP service provider?
Comparison shopping is the way to go if you are in search of a suitable service provider for FTP site hosting. Internet is one of the sources that you can depend on to acquire a list of service providers in this niche and once you have the search results in your hand, it is just a matter of checking out each of the names on the list till it is narrowed down to a couple of names.
Some parameters that you must bear in mind while checking out a service provider are its reliability, reputation in the market, cost and customer service. A good way of checking the standard of service would be to call up past customers and interact with them at length as regards the standard of services provided.
Another point to remember in this regard is that cheapest is not always the best. To this effect, you must weigh other factors and then decide whether the the service provider is worthy of being considered.
Final Word
Managers, designers, lawyers, artists and developers are the professionals that are ideal candidates for having FTP site hosting account. Given the nature of their respective professions, individuals in such profiles need to have a secure and fast channel for sending and receiving large files without any compromise on the quality of data.
Such professionals are also prone to dealing with multiple vendors and clients at the same time and hence need a platform wherein they can preserve the privacy of each interaction. All of this is possible with FTP site hosting without there being an exorbitant cost involved, not to mention other advantages that can be accrued.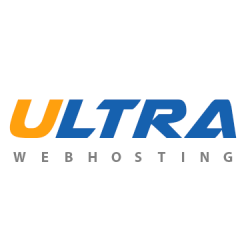 Latest posts by Ultra Web Hosting
(see all)