WordPress and Shared Hosting
WordPress and Shared Hosting – Important Facts
Assuming that you have jumped on to the WordPress bandwagon and have created an attractive website/blog showcasing your business, the next step entails looking for appropriate web hosting. Some of the obvious reasons why you must have chosen WordPress in the first place could be flexibility, security and user friendly navigation. So it is but natural for you to want to preserve all these features when your website goes live on the Internet.
Much of your website's appearance and functionality on the Internet are an outcome of the type of web hosting you choose. This fact in itself is sufficient enough for you to exercise caution while selecting a web hosting plan and a service provider. So the trick lies in identifying the right web hosting plan as also a service provider, both of whom would do justice to your website/blog.
Which Web Hosting Plan Should You Choose?
When you set out to search for a suitable web hosting plan, following are some of the points that you need to consider –
Since your website/blog is new, it is not likely to have much traffic at least for the first couple of months.
It takes time for a new ecommerce portal on the Internet to generate revenue, meaning you are hardly likely to earn an income initially.
Finance is a big worry for start-ups and you are no exception to this rule.
At the time of the launch, all you need in place are a few basic features and functionalities to enable you to carve a niche for yourself in the market.
Courtesy of all the above mentioned criteria, it is the shared web hosting plan that emerges as an ideal option. Because it is based on the concept of sharing the server space, the cost is also shared among several clients, thus rendering it cost effective as compared to dedicated and VPS hosting. The only plan which is lower priced than a shared plan is free web hosting and it is not recommended owing to its unreliability.
In spite of paying a small amount initially as a part of shared web hosting, you will have acquired a user friendly interface and will be privy to all its features and functionalities. This will also provide you with ample time on your hands to focus on the core issue of generating revenue and think of strategies to drive traffic to your portal.
Once you have established yourself and your portal ranks high on search engines by virtue of receiving heavy traffic and turning out a sizeable income, you can always opt for dedicated hosting.
Choosing a WordPress Web Hosting Provider
Although there are no hard and fast rules for selecting a web hosting provider for your WordPress website/blog, you can do a number of things to narrow down the field considerably and save time and resources in the process.
For starters, you can look for service providers which as a rule host WordPress websites and blogs. As compared to other service providers, the one which already features a number of WordPress sites will be familiar with the hosting requirements as also the glitches and pitfalls. Another indication would be the number of WordPress websites/blogs wherein a higher number would indicate a good standard of service and higher credibility.
That being said, some other features which you must also look out for are –
Server Space
How much space will the shared hosting plan provide you with on the server? A WordPress website/blog is often bulky owing to the pre-designed template files, content, images and audio and video, all of which need to be uploaded. Therefore, you must ascertain beforehand that the amount of space provided as a result of shared hosting is sufficient to launch your portal.
Speed and Reliability – How long do your web pages take to open up when someone types the url of your website? Speed is crucial for the success of an online business due to the short attention span of Internet users. If a web page takes too long to upload, chances are that the visitor would move on to another portal, thus implying loss of business for you.
Likewise, the web hosting service provider should also be reliable enough to ensure that your website is visible and operational almost all the time.
Customer service
All website owners have been known to require help at some of time and you would be no exception to this rule. Some aspects wherein you may need help are upgrading of the system, maintenance and security and at this point the customer service representative of the web hosting service provider should be just a call away.
Chances are that you may not be aware of the technical glitch adversely affecting your website/blog, so there should be an expert who should just be a call away to attend to these issues.
Final Word
Last but not the least do check out the package deal that various service providers offer for WordPress web hosting. Comparison shopping is the way to go while searching for a WordPress web hosting plan so that you can find a deal which is affordable and yet laden with everything that you want in a web hosting plan.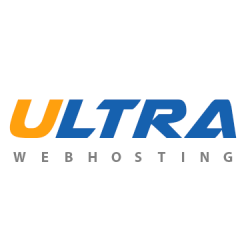 Latest posts by Ultra Web Hosting
(see all)