Understand WordPress
Understand WordPress (and Its Various Nuances)
WordPress is the first thing that springs to mind when you think of a contemporary blog/website. Ever since its release in 2003, this software has been almost synonymous with blogging. This is due to its widespread usage as a publishing platform. Even though it is so prevalent some are still continuing to understand WordPress.
There are a number of factors that render this script convenient. In-built coding, frequent and hassle-free upgrading and plenty of flexibility in terms of features and functionalities. Most Internet users around the world realize the importance of having a blog/website but are absolutely clueless when it comes to coding. WordPress virtually comes across as a true blessing.
Why Should You Use WordPress?
Before you join the 70 million website owners who already form a part of the WordPress bandwagon, you should be aware of the advantages it accrues. These are discussed as follows.
Open Source
No matter where in the world you live, it is just a matter of knowing how to install WordPress in order to utilize its global reach. Without having to pay a single penny you will have joined a multitude of netizens who strive to improve its functionality on a daily basis. Even you can use the improved features once these are available.
SEO Friendly
– What good is a website on the Internet if the well-known and major search engines like Google and Yahoo are unable to intercept it? This is where SEO comes into play. Use of SEO compliant coding implies that you need not worry about on-page optimization of your blog/website. Further support to SEO is provided via plug-ins. A popular plugin option being Yoast wherein your keyword density is duly regulated to meet existing standards.
Flexible
All it takes is a few clicks and you will not just have altered the entire look of your web page. You can also add complex functionalities like an opinion poll, counting meter, timeline for milestone achievements and so on. WordPress allows you to experiment with the look of the web page till it is exactly how you want it to be. The process is not too complicated or time consuming.
Support
Widespread support for this program is evident from the number of forums that exist on the Internet. These forums discuss just about every aspect, feature and functionality. If you get stuck somewhere, it is just a matter of exploring for possible solutions in forums or alternatively on WordPress platforms like Stack Exchange and Support.
Do You understand How WordPress Works?
HTML has typically formed the core of website building process. The only dilemma pertains to identifying the person who would handle it for you. Much of the problem was resolved with the launch of WordPress wherein HTML codes came as part of the package. When this was the case the only time any user needed to access them was if he needed any changes.
Domain name
You can start building your WordPress website two ways. You either need to acquire a shared hosting account for yourself or alternatively opt for the already hosted version which is available at WordPress.com. While both forms of hosting fulfill your desire to own a website, a big difference between the two is that of the domain name.
A website which is hosted on WordPress.com will always carry this expression as a part of its domain name. For example, assuming you set up a website named johnsmith, the domain name of this website would be johnsmith.WordPress.com because your website is a subdomain of a bigger website. In sharp contrast, shared hosting, like at Ultra, enables you to have your own individual domain name – johnsmith.com – which sounds more professional and customized.
Since an individual domain name carries more credibility than a subdomain, you must try for a shared hosting account. Afterward you may install WordPress using the Softaculous section of your control panel.
How Do You Set Up A WordPress Website?
Having acquired a shared web hosting account, the next step entails setting up your website. To achieve this, you need to use the cPanel login provided by Ultra to install WordPress to your account.
During the installation you will need to create a login-id and password which will be used every time you wish to gain access to the platform.
Logging in will take you to the WordPress dashboard wherein you can gain an overview of the existing settings and make changes as per your preferences.
Whatever you wish to add/delete, for example pages, posts, widgets and so on, should be done from the dashboard itself.
At this point you will also need to decide if the functionality of the website needs to be enhanced and if yes, then you will need to install various plug-ins.
Final Word on Undestanding WordPress
Given the compliance of this platform it is but natural for people the world over to rely on it to create blogs and websites. Availability of themes, both free and paid, further renders the task of website building convenient, thus justifying this platform's popularity among users the world over.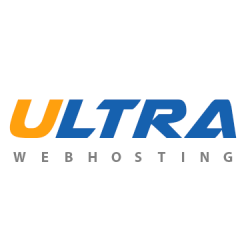 Latest posts by Ultra Web Hosting
(see all)