Reverse Proxy Service Now Available on our Reseller Plans!
As the internet becomes more and more media heavy with larger images and videos the demand on server processors continue to go up and affect performance. This weekend we will be installing a reverse proxy system on our reseller servers that dramatically improves the overall speed and performance to the servers. We have been using this system on many large dedicated clients including MTV websites and radio talk shows with wonderful success over the last six months. The system is now ready and has been tested in a shared environment for the past two months. We will be providing this new service to our reseller clients starting this weekend. No changes to your client websites are needed nor is there any additional cost to you! Everything will be transparent.
How it works: A reverse proxy sits in front of Apache and only views requests for the following media file types gif,jpg,jpeg,png,ico,wmv,avi,asf,asx,mpg,mpeg,mp4,pls,mp3,mid,wav,swf,flv,txt,js,css,exe,zip,rar,gz,tgz,uha,7z,doc,docx,xls,xlsx,pdf. If a file falls under this file list the system immediately delivers the file with the very efficient reverse proxy reducing overhead requests to Apache (HTTP Web Service Engine) which otherwise would require more time to process. All other file types are passed onto Apache as normal. There are no changes to PHP, HTML, SHTML or htaccess files.
Scalability: Not only is speed increased but scalability as well. This system is able to deal with larger requests and even offers an additional level or protection against denial of service attacks.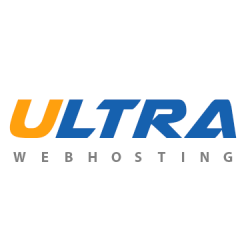 Latest posts by Ultra Web Hosting
(see all)