Using Duplicator Plugin For Website Migration
WordPress offers various plug-ins to improve the functionality of the website and one of them is the Duplicator plugin, its purpose being to move your website on to the new server.
There was a time when the only way to build websites was to type out every line of syntax and use FTP to upload them individually on to the server. Much of the modus operandi changed subsequent to the arrival of WordPress, and while the process of building a website became much easier, transferring it on to the server turned out to be a lot more complicated.
True though it is that WordPress comes packed with prowess for building impressive websites, it is also a fact that the process of moving the portal to another server requires a fair amount of technical knowledge. Some of the common errors experienced while shifting a WordPress website pertain to import-export of files, path taken by files and so on. In addition you would need to ensure that the overall functionality of the website is exactly how you envisioned it to be.
Duplicator plug-in explained
How would you react on being told that there is an alternative that can save you the trouble of moving your WordPress website manually from one server to another? There is a free plug-in named Duplicator which has been designed to facilitate migrating of website from one server to another within a few quick steps.
What renders this plug-in truly convenient is the fact that it moves the entire website as a single package rather than in parts like database, images, videos and so on. In a way, this ensures that no element of the website is left behind, something that is highly probable when shifting individual components.
How to use Duplicator plug-in
Following are the steps you need to follow in order to use Duplicator plug-in to move your website…
Installing the plug-in
Every dashboard on WordPress has a plug-in option and when you click on the 'Add New' option, it will take you to a page wherein you would need to choose a specific option. At this point you will need to mention the name of the plug-in and when it shows up, then you must click on 'Install Now'.
Because this plug-in comes free of charge, installation process begins immediately and within a couple of minutes, the process will have completed.
Activating the plug-in
To be able to use the functionality of any plug-in on WordPress, you need to activate it and Duplicator is no exception to this rule. Having activated it by clicking on the button, next you need to go back to your dashboard and select the newly installed plug-in. This would trigger a message saying you have not created any packages and you can cross this hurdle by clicking on the 'Create New' tab.
Creating the package
Creation of package is dependent on fulfillment of certain pre-requisites and failure to meet any one of them would block your progress to the next step. While you might be able to fix simple issues, others require a certain degree of technical expertise and are best entrusted to the hosting provider.
There are two sections, namely Archive and Installer, and under the Archive section, the accepted file format is .zip. The installer section would require you to fill details about the new server and you have the option of leaving the boxes blank till the actual installation.
Last but not the least is the system scan wherein from database and files to the server is thoroughly scanned and issues, if any, are brought up on the screen. If there are any warnings, then you can click on them and solve them so that the database is clean of errors when you build the package.
Connecting to the new server
In this step, you would have to open the FTP and upload the zip file of the Archive and the installer.php file on to the directory of the website. This is also the stage during which you would need to create a new database in the cPanel and having done that you must note down all information pertaining to database host like name of the database, username and password.
Running the Site Installer
Open the installer.php file to fill in the information pertaining to the new database that you have just created. It is important to ensure that all the fields have been correctly added and this is checked by clicking on 'Test Connection' – if everything is correct you will immediately connect to the database, otherwise it will show connection errors which you would need to sort out.
Next, you will need to click on 'Run Deployment' and after all the files have been deployed successfully, the installation is complete.
Final Issues
There might be certain issues with plug-ins not operating as they should, saving of Permalinks and so on. It is imperative on your part to attend to each one of these before you can check the new website that is live on the Internet.
Because this process is a bit complex, you might require to practice it a couple of times I order to grasp the sequence of events. But once you have gained confidence, shifting your website would indeed be a breeze.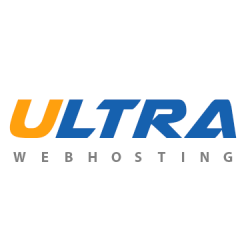 Latest posts by Ultra Web Hosting
(see all)