New Affiliate Program
We have upgraded our affiliate system!
Our previous system has not been updated in over five years now by the developer and was very limited by today's standards. As a result, we have upgraded to a much more powerful system. The new system has many new exciting features including:
More in-depth stats
HTML link code automation
The ability to build your own links
The ability to track your different banner links to find out which ones are most successful on your website
Two-tier system
Performance award: Earn even more for your referrals
Friendlier URLs
Commission Alert: Now you can be notified of a commission instantly right on your Windows desktop (if you run Windows)
This makes earning income even more exciting! We have also upped our banner count up to almost 50! Many new banners are now available. New Payout Structure: We have changed the payout structure quite a bit as well and I will explain that further. We now offer a free banner-free, limited feature hosting plan. The plan includes many of the great features of our paid hosting plans but is limited in size and functionality. It has access to our site builder and other tools but web stats and email for example are not included with the free plan. We believe providing a free plan such as this is a fantastic opportunity to have more people become familiar with our service with the hopes they will upgrade their plan to a paid plan down the road. We will pay you to refer clients not only to our paid service but now to our free service as well. We will payout $5 for any referral including the free plan. This will provide you the opportunity to dramatically increase your conversion rates as you will find many many more visitors selecting the free hosting plan. Who can pass up free?! You will find many new attractive free hosting banners available to use for promotion. Performance Award: As an additional incentive, if you refer more than 25 clients to our service we will increase your payouts from $5 to $6. A second tier is now also available. If someone signs up for our affiliate program through your banner and they refer people, you will also earn a $1 for every one of their referrals. You can see how promoting our free plan can really add up fast and we are hoping it will be a great success for our affiliates and our service.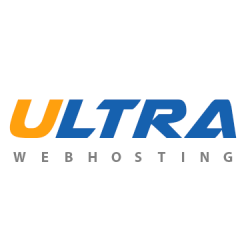 Latest posts by Ultra Web Hosting
(see all)