Suggested Tools for Web Hosting Appraisal
Suggested Tools for Web Hosting Service's Appraisal
Creating a website requires lot of effort. Then there is the saturated world of web hosting service providers to navigate and contend with. In the same way, maintaining a website is a continuous process – it is imperative to constantly analyze whether you are getting your money's worth with the hosting service that you have chosen to go with.
Web hosting service plays a pivotal role in determining your search engine rankings. Even the most meticulously designed website is reliant on the website hosting plan subscribed to determine its rank in the search results. To this effect, discussed as follows are some tools that will help you assess your current host and compare it with the performance of other website host services.
Google Tools
No such list would be complete without a mention of Google Analytics. By no means is it the only offering of its kind on the Internet, but it is easily one which is most commonly used. This is hardly surprising, considering the array of data points tracked and the ease of using the stock Google user interface.
One of the greatest plus points of Google Analytics lies in its ability to provide statistics about website users, such as time spent on the website, the browser used and so on. All outgoing links as well as outbound links can be assessed. Usually, a sudden drop in user metrics can be ascribed to poor web hosting services indicators such as downtime.
Another handy tool that Google provides is PageSpeed Insights, which is a handy tool to appraise your website load times and decide if a change of web hosting service is in order. Lack of bandwidth allocation across host servers results in connection errors and time outs, which will surely impact search engine rankings and consequently the user traffic generated.
A rule of thumb that can be adopted: if your website consistently takes more than 3 seconds to upload, it is time to shop for a new website host. Another rule of thumb: check the server response time. If it is above 200mx, check Google's recommendations on how to improve the metric and contemplate shifting to hosting plan that offers more resources.
Noisy Neighbours
Importance of choosing the right neighbourhood for your website cannot be stressed enough, especially if you are on shared server. Another website being hosted on the server might advertently or inadvertently make a security flaw or might have spammed and it could have a negative impact your website's rankings.
A useful tool to check other websites hosted on the IP and domain used by you could be a reverse IP look up tool. What a reverse IP tool does is it takes a domain name or IP address pointing to a web server and searches for other sites known to be hosted on that same server. The data is gathered from search results and may not always be complete. Regardless, even as an indicative tool it is very useful.
Server Specific Tools
MxToolBox SuperTool and Mega-Check are two indispensable tools for any information you might need about the server. These are powerful, all-in-one tools and are often used by website host themselves for assessing the sites which they might be hosting. If you plan on doing re-seller hosting, these would be a great way to start assessing server-wide data. Additionally, both have interfaces that are relatively straightforward to use. While they are dense on the information provided, it is well worth your time to gain an understanding of results provided by these tools.
Both these tools help you in fixing errors by explaining the reasoning behind being red-flagged. To resolve these issues, contact the hosting provider for details and before buying a new plan, you can use these tools to seek clarifications from a prospective hosting service.
Uptime Monitoring
Monitor.us. Most hosting services advertise their products as providing 99.9% uptime. Additionally they also have in place a 'money back' policy if the promise is not met. However, this policy hinges on the premise that server uptimes are usually not corroborated by customers.
With the monitor.us tool, that need not be the case. Very practical in its approach, you simply need to sign up for a free account and add the target domain. Keeping tabs on server uptime is crucial, because it also shows you how proactive and efficient the server support system is. Moreover, if the search engine's spider crawls through your website during a downtime, it will impact the rankings.
Bonus tool: Spider Simulator – it produces data that the search engine spider algorithms would produce.
Final Thoughts
Be an informed customer. Not only does this keep the web hosting service on its toes, but it also ensures that you can direct attention to the pain points for your website and focus efforts to resolve specific issues. Instead of fishing around in the dark, bookmark this page and try using some of these tools to assess what works best for you.
Website maintenance is crucial and these tools make it significantly easy for even those who aren't very technologically adept.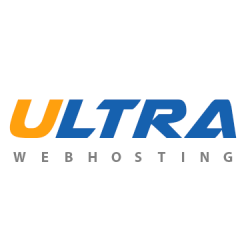 Latest posts by Ultra Web Hosting
(see all)