How to Configure FileZilla Video Tutorial
The latest version of FileZilla may be found here:
https://filezilla-project.org/download.php?type=client
In this older video tutorial we go over setting up and configuring FileZilla for your hosting account with our service. Although this is for Ultra Web Hosting, this tutorial should help you with most web hosting providers.
FileZilla is the world's most popular FTP client software which is freely available for download. It is available for Windows, Mac OS X and Linux. Available in 47 languages, the FileZilla client is a fast and reliable cross-platform FTP, FTPS and SFTP client with lots of useful features and an intuitive graphical user interface. It includes a network configuration wizard, bookmarks, site manager and tabbed interface which helps being a more productive FTP program. The software also has configurable transfer speeds, concurrency setting and keep alives. It may also be used for remote file editing and file search.
A little history: FileZilla started as a computer science class project in the second week of January 2001 by Tim Kosse and two classmates. They agreed to provide it free right from the start as they didn't expect to sell a single copy and it has become of the world's most used FTP software. on cNet it holds the highest rating of spectacular with a five out of five rating.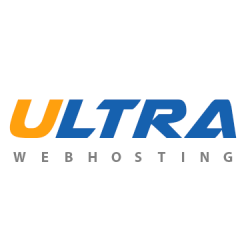 Latest posts by Ultra Web Hosting
(see all)