Increase the Speed of your WordPress Site
Frustrated with the speed of your WordPress site? With our service there are many ways to speed up the performance of your WordPress website and often 6x-20x faster. No kidding! We have the benchmarks to prove it.
Caching, caching, caching. The importance of caching is tremendous. By using caching you are reducing load on the processor. The way that this works is instead of each visitor request hitting the processor, if the same task was performed recently, that information will already be available in either a file or memory and can be reached faster that way as opposed to going through the processor again and processing all that code. We recommend installing W3 Total Cache which information can be found @ W3 Total Cache and configure the use of files or xcache in it. It can be installed right in your admin, plugins area.
Tidy is now available as well for use! This helps shrink down the code of html, javascript and css files and by doing so, faster downloads of this information for your visitors, again increasing the speed of your website.
Reduce how many posts show on a single page. 4-5 is all that should be necessary or use a theme that has excerpts of each page and links to them.
Add cloud cdn services to speed up your WordPress site as well right from your hosting control panel with us in just a few clicks with CloudFlare! As a CloudFlare certified hosting provider we offer faster and easier integrations. Click CloudFlare in your software section and follow the easy steps.
Reducing the size of your database and closing comments on pages where they are not needed is also another great way to improve performance. Load up phpmyadmin from your hosting control panel with us, select the database and use the optimize function.
Another tip is to use our bad bot blocker available in your client download area. This helps prevent spambots from abusing your WordPress install and by doing so, also reduces the load on the servers processor for your account.
Reduce plugins! Too often we find WordPress installs which are loaded down by the use of to many unnecessary plugins. The more plugins you have installed the more processor load is required and the slower the performance of your site becomes. Try to limit your plugins to less than 6.
Optimize your images! Again, often we find developers sticking huge non internet friendly images up for sliders and backgrounds. Optimize those suckers! Even 25% in file size savings can be tremendous on a site. Check out EWWW Image Optimizer. For offsite Tiny.png.com works great as well! When it comes to photos, .jpg is better than .png when it comes to file sizes. Use those instead.
Do you really need to bloat your database with 2000 revisions of your posts? Better Delete Revision Manager is a great plugin for going in and wiping out all those unnecessary saved revisions eating up database space. It will even perform an optimization afterward. The smaller the database, the less memory used.
Disable hotlinking and leeching of your content. If you have some popular images indexed by the search engines you may find your images being used by others. Use the hotlink protection icon in your hosting control panel to protect this from occurring.
Note: If you have other websites on your account this may not function properly.
If after all these For even more performance, we have VPS and dedicated server plans available which we can optimize for your particular install of WordPress.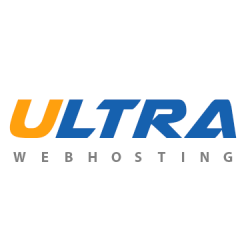 Latest posts by Ultra Web Hosting
(see all)