Instant Articles for WordPress
Instant Articles for WordPress – An Overview
When?
On April 12th, 2016, Facebook launched its Instant Articles program for the global publishing community. This was a landmark announcement at Facebook's F8 conference.
Instant Articles program was designed to solve a very crucial problem plaguing news dissemination over mobile devices, namely slow load times. Because slow load times have an adverse impact on reader engagement, they have always been a thorn for publishers. The problem is further exacerbated by low Internet connectivity speed in many parts of the world.
After having worked with several hundred publishers and fine-tuning the information, making the program available to publishers all over the world proved to be a boon for the publishing community.
Why?
Facebook has long pivoted from being only a social networking website. Journalists and publishers have become increasingly crucial to Facebook's business model. The platform has evolved to become one of the biggest social media organisations in the world and therein lies Facebook's short-term future. As a result, Instant Articles seeks to engage publishers with the lure of greater readership for their content.
WordPress – the open source publishing platform – powers more than 25% websites on the web. This number is growing at a steady rate, courtesy of the obvious synergy with Instant Articles. Tapping into the synergy, Facebook partnered with Automattic – the parent company of WordPress and built a free plug-in for Instant Articles. The idea underlying the plug-in is to streamline the process of publishing Instant Articles directly through WordPress.
What?
With Instant Articles, Facebook attempts to give publishers a lot of control over the look of their stories, the data on it and ads that are put up. Publishers can bring their own direct-sold ads in form of multimedia content. They can keep 100% of the revenue from these ads sold by their own sales team. What is even more useful is the ability to track data on the ads dispensed through their existing advertising measurement channels.
There is also a provision to add Google Analytics, and this can truly be a very powerful tool. On the front-end, a rich suite of multimedia tools which is in-built can be used by publishers to generate dynamic, interactive stories which can actually come to life. With mobile usage being on an unprecedented rise, a powerful readership experience is exactly what this tool provides.
Publishers using standard WordPress templates can activate the Instant Articles plug-in to generate content while those seeking greater customisation can extend the plug-in to support additional elements as they might need. It is recommended to review the plug-in's documentation and FAQs to ascertain your specific needs and the options available to satisfy them.
Why not?
A fair assessment of Instant Articles reveals that there are certain downsides to the optimisation Instant Articles seeks to provide. For instance, users will not see the sidebars on the website. Additionally, things ancillary to the article such as widgets and email list forms will not be visible either.
Your advertising strategy may have to be adapted as Facebook also seeks to restrict the number of ads incorporated on its platform. Even more data heavy multimedia formats such as images and video will have to be sparsely used. These are very natural downsides that Instant Articles can't do without for the sake of ensuring quicker loading times and a broad uniformity in formats used.
It is also important to note that there are a few pre-requisites for setting up Facebook Instant articles on your WordPress site. You will need (a) A Facebook page for your WordPress website, (b) Facebook page application, (c) at least 10 or more articles on your website and (d) Instant Articles for WordPress plug-in.
Should you?
Overall, it is a mixed bag and not all prominent publishers have taken to this concept. It really depends on the type of website you are running and by extension, the content on it. However, many popular media sites like BuzzFeed, TechCrunch and Mashable have used it successfully and expressed their support. This can easily be spotted in your Facebook feed by the lightning bolt icon which you might have noticed.
If you are a publisher who wants to drive more traffic from Facebook to your blog, Instant Articles is a fantastic way of going about it. However, it is not very useful for you if your website does not have something along the lines of a latest news section on your website.
Instant Articles is essentially a stripped down version of your website. You must avoid enabling Facebook Instant Articles on your landing pages wherein conversion is the main objective. This is because it would be counterproductive to the design schematic of your website. However, if you are on the look-out to enhance engagement and reach of your content, Instant Articles could be the way to go.
After all, early analysis has indicated that people connect more with the 3D experience, thus sharing Instant Articles with their friends more often.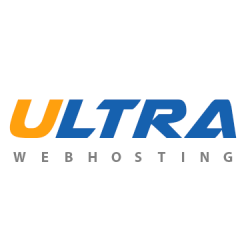 Latest posts by Ultra Web Hosting
(see all)