CDP Backup Install Now Complete
CDP Backup Install Now Complete
All of our shared hosting plan servers now have R1Soft CDP backup up and running. The system will backup your account content every day for up to 10 restore points. Another great feature with it is you can now restore individual files instead of an entire account backup! We are charging no additional fee for this service at this time. It is free with our shared hosting plans.
If you log into your hosting control panel you will find a new icon in the "Files" section entitled "R1Soft Restore Backups". Once clicked it will take you to the backup server, leave the Host Description the default and log in with your cPanel username and password. Once logged in you will be see an IP and a Disk Safe0. Click the plus next to the Disk Safe, then again next to /home,  and from there you will see the available backup points each with a date and time stamp. You can open any of these up to restore individual files from your account. This is very useful if you recently performed an upgrade which did not go over well and you didn't have a backup before the change.
We hope you enjoy the new additional service!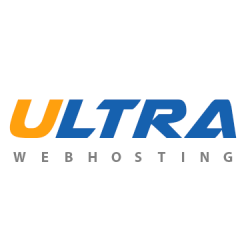 Latest posts by Ultra Web Hosting
(see all)