How to Add CloudFlare to Your Website
New video tutorial available.
Easily add CloudFlare content delivery network to your website with just a couple of clicks from your hosting control panel with our service. Integrating CloudFlare CDN can greatly increase the speed of your website and provide additional security. Servers are available all over the world to host static content such as images, .css, .js and .html files. We also go over some basic functionality of the CloudFlare interface with our service.
Use coupon code "CloudFlare" for $12.95 off your order.
https://www.UltraWebHosting.com
CloudFlare Overview:
"CloudFlare protects and accelerates any website online. Once your website is a part of the CloudFlare community, its web traffic is routed through our intelligent global network. We automatically optimize the delivery of your web pages so your visitors get the fastest page load times and best performance. We also block threats and limit abusive bots and crawlers from wasting your bandwidth and server resources. The result: CloudFlare-powered websites see a significant improvement in performance and a decrease in spam and other attacks."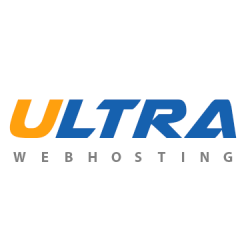 Latest posts by Ultra Web Hosting
(see all)