How to Select Your Free Website Hosting?
Today we can find a number of free website hosting companies online. However, the question is, whether the free website hosting that we get is really free or whether we are made to pay the free web hosting company in an indirect way. At times, we may have to compromise on certain factors when we use free website hosting. It is therefore important that we select the right website hosting company. If it says it is free then it should be 100% free without any strings attached.
Here are few factors that you need to take into consideration while selecting your free website hosting.
Most free website hosting companies offer free hosting services in return for advertising space on your website. They will either advertise their own hosting services or add third party ads. This way you will not have total control over your website that is hosted freely. Here you are paying the price indirectly by giving the hosting company free space. At times, your website visitors would be distracted by these advertisements and they can be taken out of your website. This will affect your conversion rates. On the other hand when irrelevant services are advertised in your website, it can be a source of irritation to your website visitors. This will make your website look unprofessional.
Secondly, even though you are hosting your website in free space, you would need some considerable amount of space to host all the files. If your free website hosting company does not give you enough space then you may not be able to have all the necessary files hosted. Then you will be required to upgrade your free account to paid account.
Another important aspect is the reliability of the server. You cannot afford to host your website in a server that is often down. This will make you lose a lot of visitors and your website will also become very unfriendly site to the search engines. Whenever your website is down you would require immediate support from the web hosting company. Often this will become a problem when you go for free website hosting with unreliable companies. You must make sure that your website is hosted with a reliable free website hosting company such as Ultrawebsitehosting.com. Here you can find free website hosting without any advertisements. Your website will be totally under your control. Besides that, your website will be hosted on reliable servers so that you don't have to worry about your website being down.
Many people who want to keep their initial investment costs low when they want to run start their own business opt for free website hosting. However, not all of them are aware of the factors that they should take into consideration while selecting their free website hosting. If you are looking for free website hosting for your new business or for your existing business, make sure that you take into consideration all the above factors without fail so as to avoid problems at a later stage.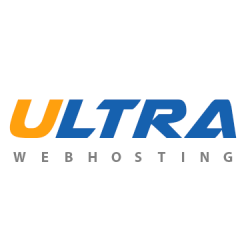 Latest posts by Ultra Web Hosting
(see all)